This year's symposium will be held at University of Colorado Boulder, Sustainability, Energy and Environment Complex (SEEC)
4001 Discovery Drive
Boulder, CO
SEEC is located on CU Boulder's East Campus at the intersection of Foothills Parkway and Colorado Avenue.
Parking will be available for a fee through the RMACC Registration site. Parking is $8 a day.
Permits will be available for pickup at the Registration table. You can purchase permits on site.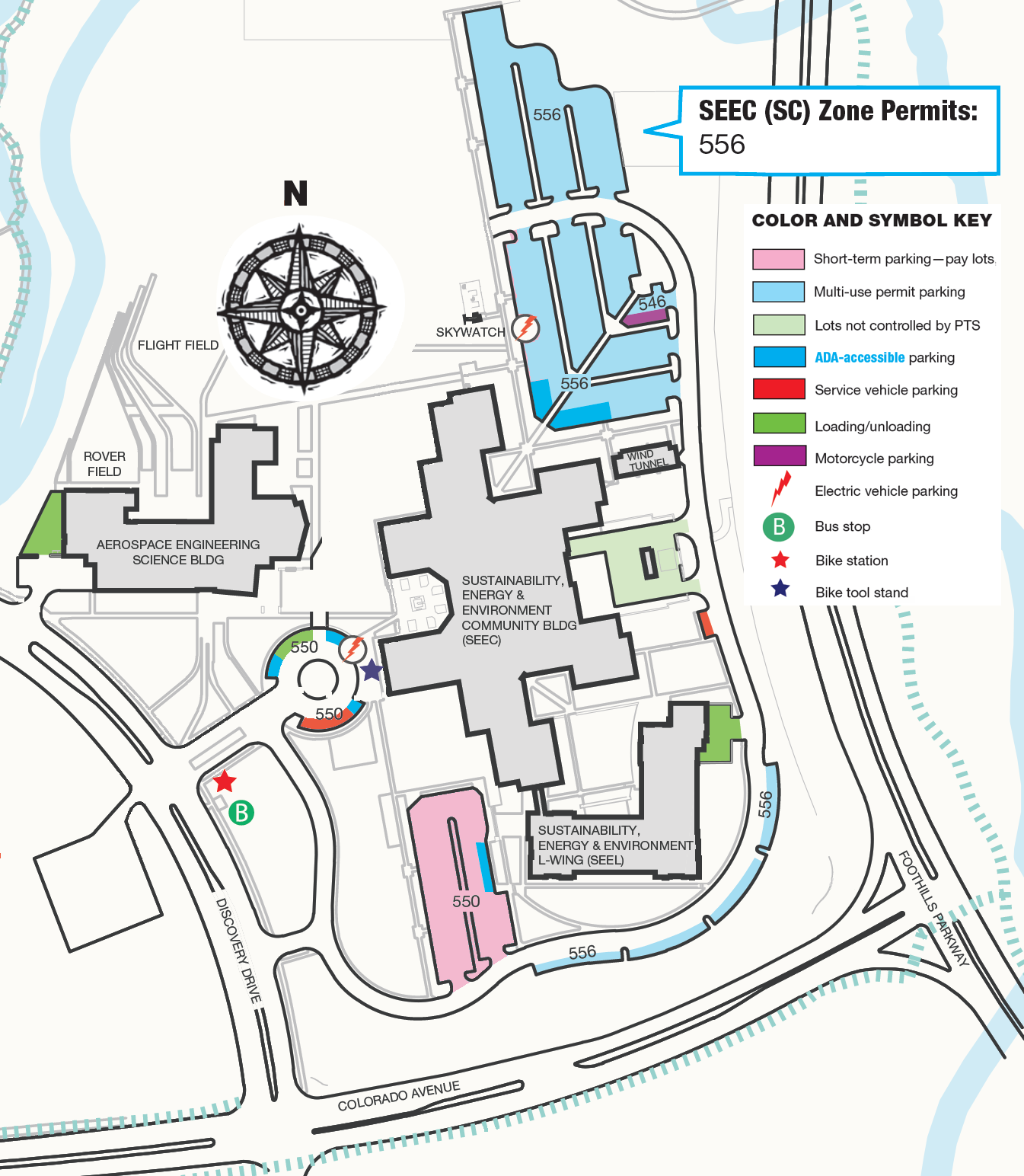 Signage will be located around campus and will direct attendees to the designated parking lot.